Culture is an Enterprise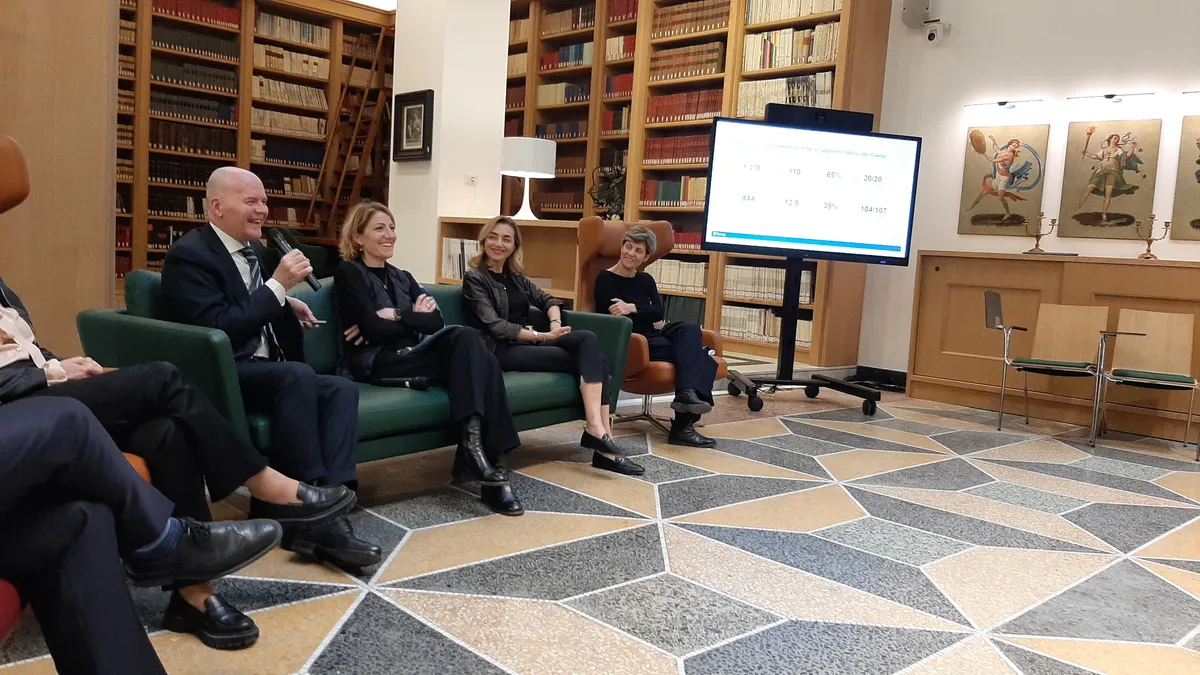 On Monday 15 May, the third appointment in the 'Culture is an Enterprise' series of meetings was held, the round table organised by Municipality I of Central Rome and focused on the theme of public-private collaboration aimed at promoting culture and art in Italy.
Moderated by Giulia Silvia Ghia, Councillor for Culture, School, Sport and Youth Policies of Municipality I of Roma Capitale, the meeting was attended by Lucia Steri (ALES); Luigi Antonio Madeo (Poste Italiane); Giovanna De Cesare (Aeroporti di Roma) and Emanuela Totaro (Fondazione Kainòn).
Michele Gaudenzi, Head of Advertising Brand Image and TernaCult, spoke on behalf of Terna about the role of the national electricity grid operator in Italy and its commitment to cultural promotion through its dedicated corporate function, TernaCult, and its various ongoing projects, including the Driving Energy Award – Contemporary Photography.